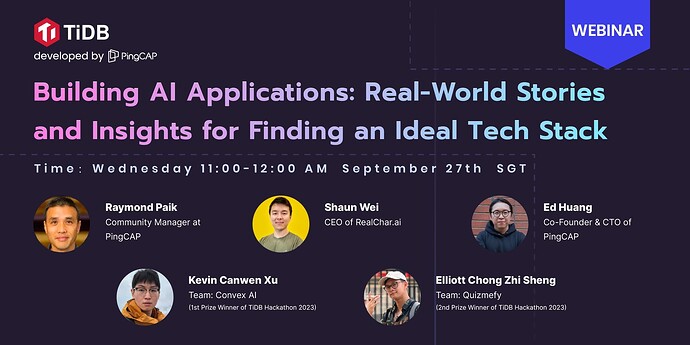 Have you ever marveled at the far-reaching impact of AI in various domains? Now, it's your turn to turn your AI ideas into reality. The champions of TiDB Future App Hackathon 2023, true pioneers in the AI landscape, are eager to share their remarkable journey, the hurdles they conquered, and the profound insights they've gained while crafting AI-native applications. Their story of humble beginnings and relentless innovation is sure to inspire and guide you on your own AI journey.

Date: September 27th

Time: 11:00-12:00 AM SGT

Location: Virtual Meetup on Zoom
What to Expect:
Winning Insights (15 mins): Uncover the secrets behind crafting award-winning AI applications from industry leaders.

AI Innovation and Challenges (20 mins): Explore how AI is reshaping application development, offering inspiration for startups and individual developers.

Future AI Trends (20 mins): Dive into the future of AI applications and discover the next-gen data infrastructure for AI-driven innovation.

Exclusive Benefits Await (5 mins): Learn about our special offers, starting free and staying that way until your business achieves success. Stick around till the end for surprises!
Meet Our Esteemed Speakers: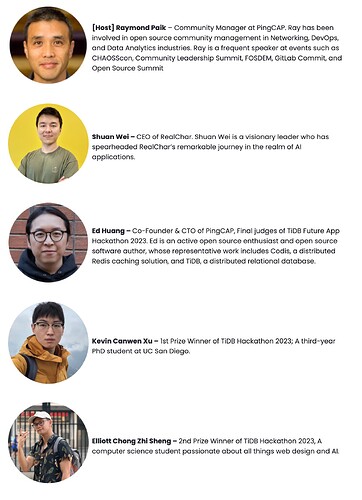 Register today and let the inspiration fuel your AI app development journey !